We work with our clients to restore the buildings of our past and create the new buildings of today and tomorrow.
Services
The PEA team can offer a wide range of services related to mechanical, plumbing and electrical systems including but not limited to: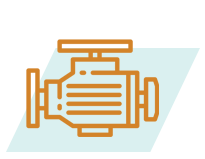 Mechanical Systems Design
Steam, hot water, high temperature hot water, and hot oil burners

Centrifugal (open & hermetic), absorption, reciprocating chillers

Diesel engine co-generation and gas turbine co-generation

Chilled and hot water storage

Ice making
Heat pumps

Geothermal systems

Variable volume terminal reheat

Variable volume cold air

Fan powered VAV with primary air
2 and 4 pipe fan coil systems

Low temperature HVAC systems

Under floor air distribution systems

Radiant ceiling heating and cooling systems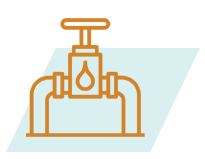 Domestic hot and cold water distribution systems

Hot water and solar water systems

Storm drainage system

Sanitary sewer waste and vent

Natural gas systems
Pumping systems

Laboratory waste disposal

Food service

Water and heat reclamation

Backflow prevention
LEED solutions

High purity water systems

Medical gas systems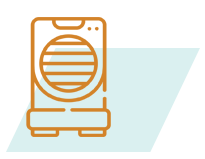 Process cooling

Process heating

Acid and solvent ventilation

Flammable liquids storage and handling
Pharmaceutical water and clean steam

Process instrumentation and control

Waste treatment

Compressed air
Process utilities

Emission control and vapor recovery

Hazardous chemical handling system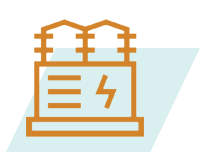 Electrical Systems Design
Power distribution system design

Lighting design (architectural, exterior, roadway, sports)

Lighting control systems

Flash hazard & short circuit study

Protective coordination study
Harmonic surveys

Grounding safety and performance audits

Electrical spec compliance inspections

Emergency and standby power design

Peak shaving studies
Uninterruptable power distribution system design

Access control, fire alarm, lightning protection

Voice / Data back bone systems
We believe clients need the most accurate assessments in order to make the decisions to implement project solutions that best serve their interests. Feasibility studies require the knowledge to analyze solutions at significantly higher levels of uncertainty because they are done early in the conceptual stage. We provide the required field study, conceptual layouts, and evaluations necessary to determine whether capital costs are compatible with project goals.
PEA provides evaluation and report of mechanical and electrical systems and equipment. The assessment involves equipment measurements, overall performance, condition and age. Often, estimates are made regarding the remaining life of equipment. Data is prepared to determine costs associated with upgrade or replacement. A final plan of priorities is established.
Most projects are restricted by budget. As such, PEA's team is experienced in working with owners, architects, and contractors to aid in developing alternate design solutions that help control/reduce first costs while maintaining the owner's project objectives.
Connect with our Business Development Team
To request a proposal or to find out how PEA can help make your project a success, contact us today.

"*" indicates required fields